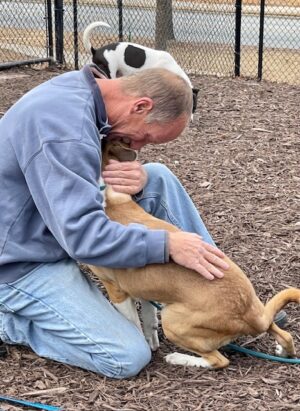 We live in a culture that loves the new. All things bright and shiny, fresh and young.
So why is it any surprise that shelters are filled to the brink with dogs who were once puppies in someone else's home? Dogs who once harbored the new puppy smell as a brand-new car driven off the lot, now with a few miles on them – a few minutes, months, or years older – left behind as though their usefulness had long expired?
My veterinarian, who I visited upon to care for our Texas Shepherd rescue mutt recently, acquired a puppy. I felt excited for her, given that the last one was actually stolen out of her back yard.
Oh, I said, Tell me that you adopted!
Oh, NO, absolutely not, she said, rubbing her hand over Smudges' back. I went to a breeder as I believe in selecting for temperament, and I'll pay good money for specific traits.
Smudges laid her head down on the linoleum floor, quietly looking into my eyes. As she waited for the exam to be over, I pressed my vet.
But there are THOUSANDS of dogs in shelters looking for love and a home, I countered.
Yeah – and there's a reason for that – she quipped.
I took Smudges' lead in my hand. Together, we walked out to the car. Opening the hatch, she jumped in. After six years, my sensitive, beautifully intelligent, rescue mutt has learned her routines and intuited my moods. She senses the hand of danger when it is in her face, and accepts the grace of safety at my insistence. She is so bonded to me that our trainer disdained our connection, commenting loudly for all in attendance to hear in a Saturday afternoon session.
As Smudges laid down in the back seat of our Subaru, she hung her head out the window, glancing quietly at the Doberman Pinscher trotting into the veterinary clinic. Her Lab/Pittie mutt brother, Charlie, muzzled a greeting before he lay down and put his chin on her behind. Their brother, Willie Grommit, a disabled hound mutt and Texas cruelty survivor, lie quietly in the far back in the comfort of his bed.
On the thirty-mile drive home, my vet's words rang in my mind. I was upset by her unenlightened attitude and shocked by her ignorance. Her perceptions were not my first exposure to elitist preferences, but from a vet who was routinely operating to extract inverted tails from overweight English Bulldogs or delivering French Bulldog puppies by Cesarean section for their massive heads cannot pass naturally, I suspected her day was full of tending to all needs specific to inbreeding and selecting for a perfect trait.
Then were her particular Tuesdays, spent on esophagial obstructions for Pugs or digestive complications of the Golden Retrievers. I couldn't understand her propensity for special ordering an animal like a sushi dinner at Japango in Boulder.
I thought back to my first shelter dogs, Folsom and George, Lab/Shepherd mutts from a Chicago shelter. They were as bonded as they were well-behaved, as social with other dogs as they were healthy and long-lived.
They were also as filled with gratitude on the day I adopted them both, as eager to learn as they were easy to train.
Then there was Cody and Rainier, Border Collie mutts I adopted and cared for, for seventeen years. They were not only bonded as well, but herded our horses and long-horn Heifer from one end of the pasture to the barn – and back — at my command for years. Rainier never met a stranger and became my festival-going/parade dog, as content to sit in a pedicab wheeling across Denver as she was to swim in a reservoir. She stayed by my side until she passed her final autumn at fifteen, never once triggering a measure of regret or dismay.
She loved on little children as much as she loved on elderly women or middle-aged men. For her, it was all about knowing you, no matter your social standing.
Sheba came to me next, a three-year-old Shepherd mutt out of a Vegas shelter, saved from her last day on earth by a dear friend. After years of neglect at the hands of ill-intentioned humans, she trotted by my side on mountain trails and chased my mountain bike through forests. As I trudged on skis through the deep powder at the base of the Continental Divide, she leaped through tree wells and followed me back down the mountain, nipping playfully at my ski pants alongside her Shepherd friend, Bella.
Sheba took to Willie Grommit from the moment we brought him home. He'd been rescued out of the shelter in San Antonio, after he was shot, thrown out of a car, then hit by another. When the motorist left him for dead, he crawled through the reeds of the Rio Grande Valley for two weeks, finding food and water and shelter, until a Good Samaritan chased him down and brought him to shelter.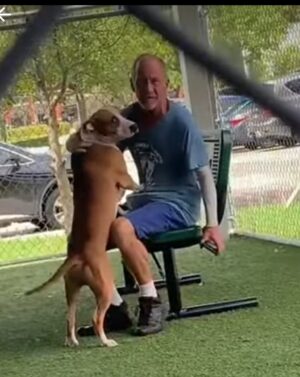 His resilience, joy and gratitude for a second chance at life, earns him an Isn't he a snarky, wild one? comment from our vet.
Sheba was Willie Grommit's best friend until she, too, passed her fifteenth and final autumn. Willie lay quietly by her side as she took her last breath, as Sheba had once done with Rainier, and as Smudges had earlier with our Lab-Shar-pei, Linus, when he passed years too soon.
I can still see his joyful, beautiful self, leaping across the pasture alongside Smudges in the company of our thirteen-year-old Yellow Lab shelter mutt, Ben, as Ben followed my husband dutifully behind the trails down by the creek.
I took in a deep sigh, and put my hands on Smudges' head as she lay her head out the window. As we passed by pastures filled with Appaloosas and Clydesdales swatting away summertime flies, I felt sad, really, for our young veterinarian, who would never know the soulfully mosaic, compassionately satisfying peace of saving a life deserving-to-live, the perennial gratitude and interminable joys, of adopting shelter and rescue dogs.
Originally posted on Medium.com: https://medium.com/@deniseboehler/do-you-know-the-joys-of-gratitude-and-devotion-from-shelter-dogs-29310d60b339